Maximize your productivity
Managed Geospatial Services
Our managed services will save your organization both time and overhead – and free up resources to focus on your core business.
Give us your data, we give you secure streaming web services.
CubeWerx has spent years developing a suite of enterprise-class tools for managing geospatial data. We can deploy these tools in the Amazon cloud, or on your in-house servers. Then you decide the level of service you require. CubeWerx can offer technical support and assistance, or we can manage every aspect of your services on your behalf, freeing up your staff to target your organization's priorities.
We can deploy our services on your own hardware, or let us fully manage and maintain them in the Amazon cloud. CubeWerx software has been optimized for operation on Amazon's AWS architecture. We can deploy custom solutions, branded with your organizations's look and feel to handle:
Large volume imagery collections

Catalog and metadata management

Data downloads (clip, zip and ship)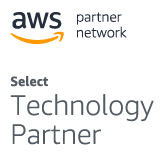 Automatic upgrades and problem resolution

Free up valuable resources/staff

Services can scale quickly with your business

Subscription-based pricing maximizes flexibility
Check out this case study for a real world example of our managed services in action!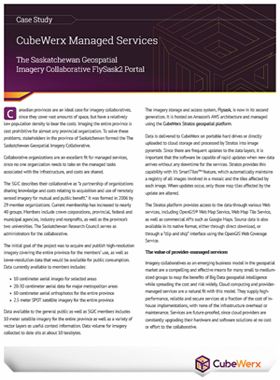 Contact Us
Let us show you how CubeWerx can boost your productivity
Drop us a line and we'll get in touch to discuss your specific requirements
Contact Us